If a man beats his wife, does she still have to stay and submit? Rick Warren's Southern Baptist church has been accused of saying yes.
For the record, I contacted Saddleback, and they said they would never tell a woman to stay in an abusive relationship, but they would not comment on any specific situation, because of privacy for those involved.
And yet, a woman who attended Saddleback says that she was told to stop gossiping about her marriage when she tried to tell a staff member that her husband had hit her. Read the story here. I heard about this through the MomLogic website, where you can read some very interesting comments from women who've been through similar situations. &You have to join momlogic to comment, but it's a great site with lots of stuff for moms. My friend Suzie Eller runs the Christian mom page there.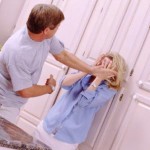 We had quite the conversation on Facebook about my last blog post (thanks to the wonders of technology, this blog shows up as a note on my FB page) about Jimmy Carter's critique of the Southern Baptist convention and it's views on women.
I understand complementarian viewpoint. But so often, churches ignore the second half of the verse that tells women to submit. which says, husbands love your wives, as Christ loved the church. Did Christ ever hit the church? Shame the church? Abuse it? No.
If you are being abused, I believe you should leave the marriage. If your church counsels you to stay, I think you should leave the marriage and your church. I'm a Christian but I don't agree with churhes that counsel women to stay in abusives situations. There are plenty of Christian churches out there that are sane, that counsel victims of abuse to leave, and offer them help in finding protection.
Your thoughts?