I'm a planner by nature. I live in the future, where things are bright because I've planned every detail.
So usually by now I have begun making lists, planning how to cook the turkey. Brining or no? If so, dry brine or wet? Roast it whole or cut it up? I'm pondering side dishes, consulting my pile of back issues of Bon Appetit magazines. What wine goes with turkey and all the trimmings (answer: none, really)? Who is coming to dinner?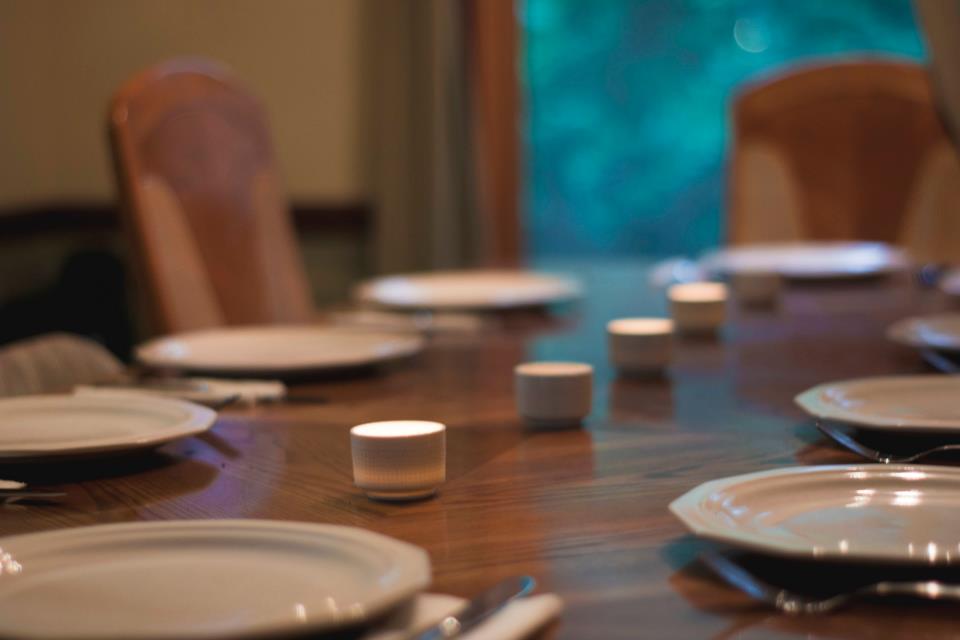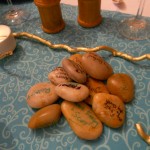 I have always given great thought to the table. I love setting a pretty table, decorating it and using place cards and cloth napkins and so on. We never have a "kids' table" but intersperse the kids among the adults. It keeps the conversation lively and often, a little more polite.
Over the years, we would literally "build a bigger table" by dragging our kitchen table into the dining room and putting it end to end with the table there. Some years, we'd add a card table to that. The table spilled over into the living room, it was chaotic and imperfect, since the tables were sometimes different heights.
We gathered family, friends, even strangers around the table. We once had a couple that my husband had met when he showed them homes, and since they were new to the area, he invited them to Thanksgiving dinner. One year, we had a refugee family join us (we'll be doing that again this year.)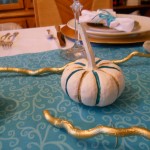 That's kind of how we roll—we're all about pulling up an extra chair for anyone.
But now my kids are grown and live far away. They're coming to visit at Christmas, but won't make it back for Thanksgiving. They haven't been home for Thanksgiving for a few years.
Who's at your table? Maybe distance (physical or emotional) means people who once gathered will not be there this year.
Maybe you are not hosting Thanksgiving, so you don't need to think about cooking and details and invitations. You're bringing wine, or pie, and that's all you need to do.
But during this Thanksgiving season, the big day is just a day. I'm obsessing a lot less than I used to. But I am still thinking about the table. And the practice of hospitality that it represents.
During this Thanksgiving season, who needs to be invited to the table of your life? Maybe the table is one in a coffee shop, where you meet with a friend and just listen. Maybe the table is in the home of a neighbor who's sick or struggling, where you bring them a meal. Maybe the table is in the break room at work, where you offer encouragement to a co-worker.
Today, keep your eyes open for ways you can invite someone to the table.