Today, Ash Wednesday, opens Lent: a season of reflection, of redirecting our attention away from our appetites. But what are we directing our attention toward? If we only focus on the pleasures or indulgences we are "giving up"–then we are still focused on those things.
I believe fasting is a helpful discipline that makes the feasting that much sweeter. We might fast from things other than food, even–television, gossip, negativity. We might give up having to have our own way all the time. We might loosen our grip on having to be right, or to win.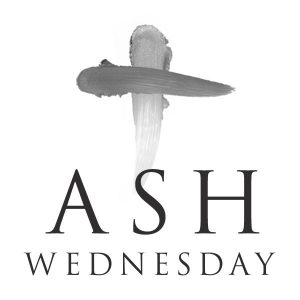 But in that empty space created by deprivation, what do we think about? What do we focus on, if not our noble sacrifice of foregoing chocolate or wine or whatever?
Enter the Deeply Loved Lent study. Together with more than 60 other bloggers (and you can join our merry Lenten band at any time), I'm going to be studying Deeply Loved: 40 Ways in 40 Days to Experience the Heart of Jesus. In the space created by the simplicity and "no" of Lent, we are going to pour out the love of Jesus. We are going to say "yes" to his love and indulge in it. It is there we'll place our focus, and let it transform us.
To join us, simply get a copy of Deeply Loved (the ebook is half price this week). Read one chapter each day of Lent (taking Sundays off). The chapters are short, only 3 pages or so. Join in the discussion on Twitter (@Keriwyattkent), Facebook and/or this blog. Participate as little or much as you want. Invite friends to join us. If you've got a blog, feel free to write a reflection on any chapter and share it with us.
Today we turn to Chapter One.
"Look, I myself will be with you every day until the end of this present age." (Jesus, in Matthew 28:20)
Big idea: God loves each of us like an only child. What does God say when he looks at you? "I sure do love that little boy!" or "I sure do love that little girl!"
Our parents are only human—and because they are, they love us imperfectly. If you're a parent, you know that no matter how hard you try, you make mistakes as a parent. But God loves us perfectly.
Human beings sometimes will sacrifice for one another. But our unfortunate tendency is to use our own selfless acts to collect debts, to manipulate. Jesus made a sacrifice, which we reflect upon during Lent. His guileless intent was purely love, and not manipulation or coercion.
He loves you, and deeply desires that you'd respond to that love—not with rule-keeping or attempting to earn it through works—but rather, with love, returned toward him.
Questions to discuss: (in the comments below or by tweeting with #DeeplyLoved)
1. What do you think God says when he looks at you?
2. Where did your ideas about what God says about you come from?
3. What lies or misconceptions cloud your perception of God's love for you?
4. How can you begin to replace those lies with the truth of his love?