I'm so excited to announce that my new book, GodSpace: Embracing the Inconvenient Adventure of Intimacy with God is available for pre-order now. This book is the one I've been longing to write for years–and finally have. In it's pages, you'll find encouragement and mentoring and a gentle challenge to grow by stepping out of your comfort zone to embrace the inconvenient (but oh-so-worth it) adventure of intimacy with God.
Explore spiritual practices like hospitality, generosity, simplicity and others, that are not separate from your "real life" but fully integrated into your daily routine. God is right there, you just need to create a little space to notice and connect.
If you're longing for a spiritual mentor, a friend to walk with you on this messy but joyful journey with God, this book gives you that.
GodSpace can be pre-ordered on Barnes & Noble  or on Amazon.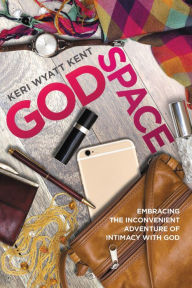 When we live hurried and distracted, we miss the chance to experience the intimacy we long for. GodSpace offers clear, practical guidance, mixed with wit and warmth. Embrace the inconvenience of meeting God in seven areas of your life:
Sabbath: Space In My Calendar
Hospitality: Space In My Home
Worship: Space In The World
Simplicity: Space In My Soul
Gratitude: Space In My Relationships
Generosity: Space In My Budget
Critical Thinking: Space For Faith & Doubt