And … we have our winners! Our free book Friday giveaway garnered lots of comments, and a thoughtful discussion in those comments. Definitely a win-win.
Speaking of winners, they are: Ann and Cheryl. I'll be contacting you via email for mailing addresses, so look for something from me.
You have both won a copy of Deeply Loved, a 40-day adventure in which I pray you will discover just how much Jesus really does love you. I'd truly appreciate it if, after reading the book, you post a review on amazon. Reviews help drive sales, and also help amazon know which books to promote. So reviewing your favorite author's books can help them tremendously.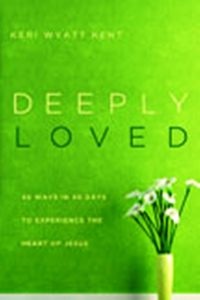 For those that did not win, your names will stay in the hat for this Friday's giveaway, so you'll get a second chance to win.