Sabbath–just saying that word brings a sort of peace to our frazzled minds.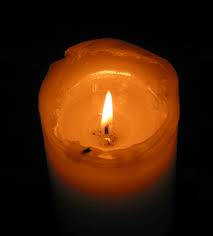 Day 27 of our Deeply Loved Lent study is on one of my favorite topics. I've written a couple of books about it, articles on Six Steps to Sabbath Simplicity, and also blog posts here, and here. I've written about how to do Sabbath with your kids.
And, I wrote about it in Deeply Loved. Because I believe Sabbath-keeping allows us to experience the unconditional love of Jesus in a way few other practices can. When we stop earning, and realize that we are still loved, we experience what unconditional love really feels like. The way to experience unconditional love is to simply stop. If we say God loves us unconditionally but keep on doing, striving, achieving, then that "unconditional" thing remains theoretical.
Here's a quote from our reading for today:
"Sabbath sets us before God with nothing in our hands, nothing on our list. It is a day to worship him, but also to trust in his provision for all else we need. The Sabbath was made for you, for people. It is sheer gift–we get a day off not because we have earned it or deserve it but because God desires to give it to us. We choose to open the gift of his unconditional love by setting aside our tasks, resting in his presence.
To set aside our tasks for a day is an act of trust–a bold statement that God will provide. And as he does, we experience deep love. We know that we are loved simply because we are his children. His love is not tied to our achievements but to his sufficiency."
My daughter, who will be 21 later this month, wrote me a note on my last birthday, with a list "of values that I am grateful you raised me with…" Third on her list was "Sabbath Sundays, quiet time."
Our Sabbath practice was and is about time shared, joyful rest. It's freedom, not legalism. The practice of simply stopping to rest each week has formed me more than any other spiritual practice. It has obviously shaped my children as well. Whether our Sabbath meal was around the table or a picnic, we took time to go slow and connect.
It's Free Book Friday. Since most of you already have a copy of Deeply Loved, today we're going to give away a copy of my book about Sabbath, Rest: Living in Sabbath Simplicity
.
To enter the drawing, leave a comment below. You must either tell us about your Sabbath practice, or ask a question about Sabbath. Leave a comment by midnight Saturday. We'll select one winner to receive a free autographed copy of Rest.