Single moms have a far greater risk of financial crisis, including homelessness, than the average person. Single moms fleeing a violent or threatening partner, even more so. You may think–that's too bad, but there's nothing I can do about it. But you'd be incorrect in that thinking. You can do something, and it's pretty simple.
I'm doing something by running a 5K for Fellowship Housing. You can make a difference without even getting off the couch, by simply making a small donation to the team I'm leading for this fundraising run. (Click here to donate, or to learn more.)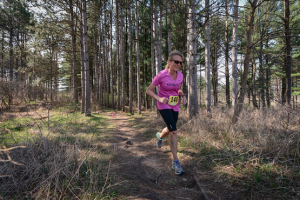 As I've written about previously, I'm running this weekend to raise money for Fellowship Housing, an excellent organization that helps moms who are homeless or on the verge of homelessness to get their lives back on track. They teach them to budget, help them find jobs, train them in some key life and money management skills that will allow them to thrive. After two years in the program, participants graduate to a life of financial independence. Many have paid off debt and saved enough to purchase a home of their own. The amazing team at Fellowship also shows these moms the huge, unconditional love of Jesus, which makes them extra cool in my book.
Our team's goal is to raise $1000, and we're so close to that. If you want to help a great organization that provides dignity and life skills to women, jump on over to our Fellowship Housing 5K team page and click donate.