You've written a book (or are thinking about it). How do you get your words out into the world? Do you have a guide for the adventure of publishing?
Every week I offer free tips about writing and publishing in The Powerful Story newsletter. You can subscribe for free at https://keriwyattkent.substack.com/ 
I've published dozens of books, but traditionally and via self-publishing. I've written hundreds of articles and study guides, and made my living as a writer for decades. In my newsletter, I share some of what I've learned along the way.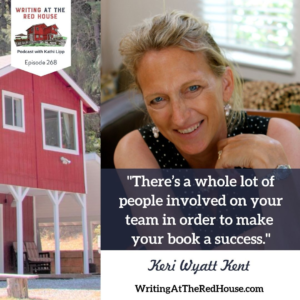 Want some self-publishing tips right away? Click over to listen to the  Writing at the Red House podcast, where I have the privilege of being a guest today. Host Kathi Lipp and I are talking about all sorts of publishing adventures, including self-publishing.