You've written a book (or are thinking about it). How do you get your words out into the world? Do you have a guide for the adventure of publishing?
I'm going to be teaching on this topic at the West Coast Christian Writers conference (which you can attend in person or virtually, learn more here) in February 2022. I've published dozens of books, but traditionally and via self-publishing.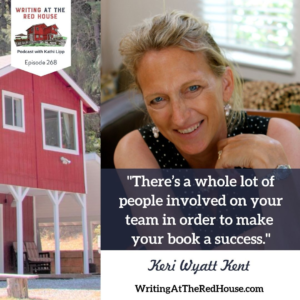 Want some self-publishing tips right away? Click over to listen to the  Writing at the Red House podcast, where I have the privilege of being a guest today. Host Kathi Lipp and I are talking about all sorts of publishing adventures, including self-publishing.
In the podcast, I mention a forthcoming ebook. If you'd like to get access to this resource for FREE, please leave a comment below, and I'll be sure to send it to you as soon as it's available.