Every time I hear a woman describe what she does by starting with the words, "I'm just…" I want to shake her. And then hug her. And say, there's no such thing as "just a mom." Moms have incredible power, not only to influence the next generation (a huge responsibility) but we also have power to influence the world economically, politically and socially.
A woman who is actually a partner in a family business will often tell people, "I just help my husband with his business. I just keep the books…" A man would describe the same job by saying he's the Chief Financial Officer of a privately held company! As well he should. Ironically, to say "I just…" does you, and all women, an injustice.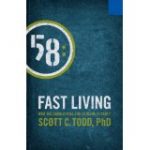 Several books I've read this year make the audacious claim that moms can change the world: Fast Living by Scott Todd, The Missional Mom by Helen Lee, and Global Soccer Mom by Shayne Moore. I found that interesting, and, thanks to the wonders of technology, true.
Do you agree? I've written an article, How Moms Can Fight Poverty, which you can read, download, post on Facebook or your blog. Let's get people talking about this idea, so that maybe, they could even do something about it.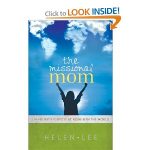 If you'd like to use the article on your Facebook notes, blog or even a newsletter, just click here to go to articlesbase.com, then find the "re-publish the article link on the left side.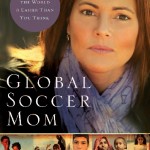 Respond: do you think moms can change the world? Are you a mom who's doing so? How?