Today we begin our 2021 Lenten series. Let's talk about this, the strangest Lenten season ever, and walk through it together. What practices do you want to engage? What do you want to let go of to make space in your life?
The practice of silence is powerful. Quieted, our souls settle. Often, silence is a practice combined with solitude: spending time alone for the purpose of reflection and connection. In other words, time alone with just you and God.
Trapped inside by the pandemic and freezing cold almost everywhere, we might be craving solitude or sick to death of it, depending on our circumstances.
But what if we practiced silence when we're with people? Not by giving them the silent treatment, as tempting as that might be. But just by practicing quietness, choosing to listen instead of speak? What if I gave up interrupting, or needing to be right? I'm not afraid to speak my mind, but sometimes, it would be best to sit, wait, and listen.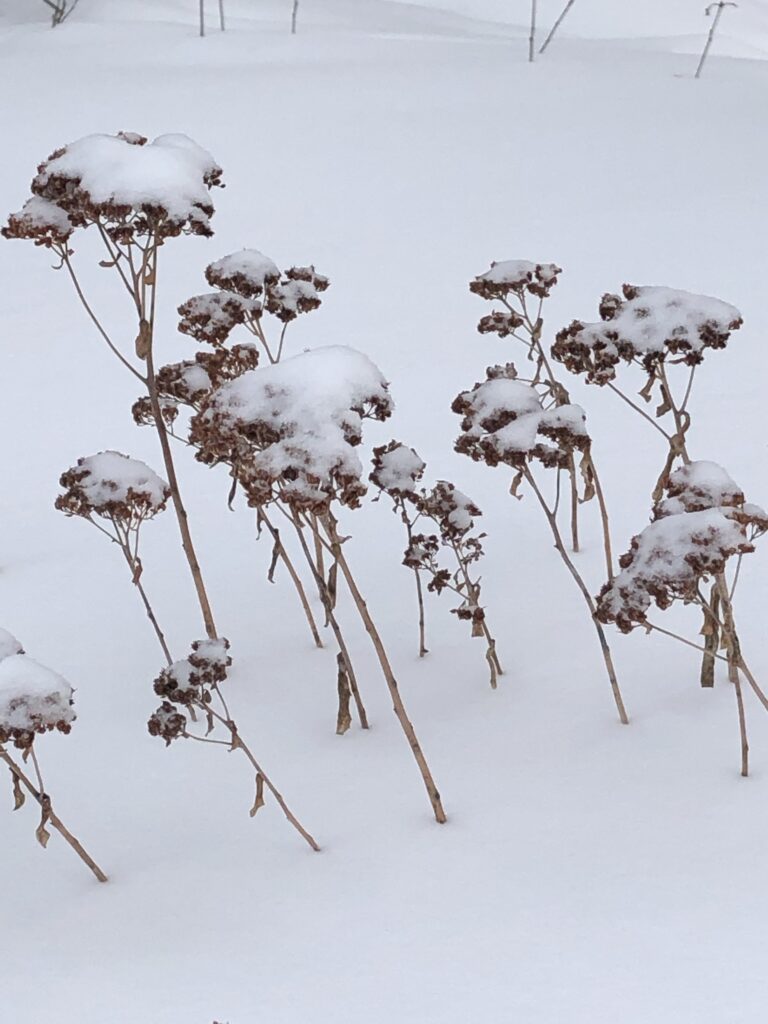 This has been a tough season, in which little has been normal. And then on top of it this week, most of the country has had to experience what we in the Midwest call "normal winter." Life is harder when it's cold out, and it's cold out everywhere this week.
When I'm stressed, I want to argue about it. I want to complain. Jodie left a comment on yesterday's post about giving up complaining for Lent, which is brilliant, but not easy. She inspired me to weigh my words. To look for beauty in the midst of struggle.  I was full of good intentions. I made myself wade through snow over my knees to find a bit of beauty in my backyard garden, and thought–I can do this.
Of course, then, life happened. A word of criticism sparked defensiveness and anger. The silence that ensued was not life-giving or reflective.
What practice do I need to engage in this Lenten season? The answer that bubbles up is grace. I need to give copious amounts of grace to others, and to myself. And it seems the path to grace begins with silence—not silent withdrawal, but silent attention. In other words, listening.
The Bible's wisdom reminds us to be slow to speak, quick to listen, and slow to become angry. The Message translation offers this fresh take: "Lead with your ears, follow up with your tongue, and let anger straggle along in the rear. God's righteousness doesn't grow from human anger."  (James 1:19, MSG)
"Righteousness doesn't grow from anger." Well, of course. As obvious as that is, it's hard to put into practice.
This Lent, I want to lead with my ears.
How about you?