As a working writer, I write books. And articles, and marketing copy, and blog posts. Last winter I had the opportunity to work on collaborative project, a devotional put together by Guideposts Books.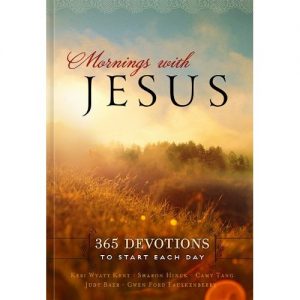 I wrote my portion of the book, which is called Mornings with Jesus (although you can use it any time of day, not just morning), not knowing who the other writers were. I was honored to find out I was collaborating with authors like Camy Tang and Sharon Hinck, to name a couple.
I really enjoyed writing devotionals for this project. If you're looking for a simple but thoughtful devotional that focuses on Jesus, take a look at this one.
It's available for pre-order on amazon but should be in stores this week.  I'd love to know what you think.
Do you use devotionals? If so, what do you look for in this type of book?