Looking through my journal from the past year, I'm slightly embarrassed. It reads like a litany of complaint, mixed with a lot of self-absorption. My prayers have mostly been about me. My "venting" on the page is about the struggles of my life. My privileged, blessed life. Which lately, has felt stuck.
Yesterday, I felt a tug on the sleeve of my soul. A word, I'm guessing from God, came to mind: intercession.
Pray for others. I know your pain, I know your questions, doubts, struggles, stuck-ness. I know already.
Intercede for others.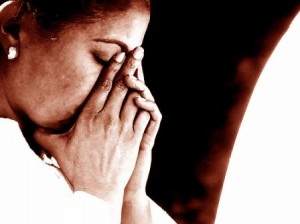 So this morning, I sat still. I waited for people to come to mind. As they did, I wrote their names in my journal. And prayed for them. Asked God to intervene as he sees fit. I engaged in the spiritual practice of intercessory prayer. 
I prayed for my neighbor who's been laid off work, another friend who's cancer came back, a friend who's started a new job. I prayed for conflict resolution between some dear friends.
I wrenched my focus away from myself and my own little issues.
It was very freeing.
Oswald Chambers writes: "You cannot truly intercede through prayer if you do not believe in the reality of redemption." His post on Intercessory prayer is brilliant, so click through to read it.
So today, it's Friday again already. We'll give away one more copy of Deeply Loved. Sometimes, the way you know you're deeply loved is, ironically, when you take your focus off yourself.
To be entered in the drawing, leave a comment answering this question: who are you praying for besides yourself? Keep it short, don't betray confidences or share confidential information.
I promise you, I'll pray for the people you are praying for as well. I wonder what would happen if our little bloggy community prayed for others?