(Spoiler alert: Free stuff for book clubs!!)
Fall, with all its activity, swirls around me, sudden and abrupt. One week into the school year, I'm already nostalgic for summer, which seems in hindsight to have been a slower season. I am determined to not move too fast, despite the demands.
Pausing is essential, both alone and in groups. I especially love taking time to read, but even better–to gather with others to talk about what we've read.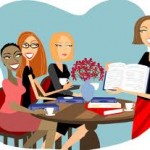 Rather than another thing on my unending to-do list, reading (and talking books) is something that rejuvenates my soul, provides respite from the busyness.
Are you in a book club? What sort of books do you read? There are groups that prefer "lighter" fare, others delve into classics or weighty, thought-provoking reads. Fiction or non-fiction?
if your bookclub likes historical romance, I've been creating some free resources you might enjoy. First, there's a free book club discussion guide for The Lightkeeper's Ball, the third book in author Colleen Coble's Mercy Falls series. It's Christian but not at all preachy, suspenseful but not gory or scary, romantic but never inappropriate, and just a fun read. You can read reviews and the first chapter by clicking here.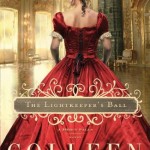 Colleen Coble fans (and you'll become one if you read any of her books) will also appreciate this: if your group reads any of her books, she'll send you personalized autographed book plates, which you can stick in your book. Again, these are free! Contact her via her website www.colleencoble.com to request them.
What is your book club reading this fall? I'd love to hear about it!