Most of us love to shop, especially when we find unique or unusual items. But sometimes, purusing the clearance rack at Target, I have to wonder–who made these pants? Did this t-shirt come from a sweat shop? Am I living justly when I shop?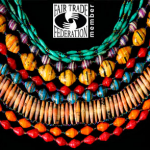 The holidays are coming–the fall displays in stores will soon give way to Christmas decor, and it's not even Halloween yet. And with those seasonal displays come a pressure to buy. But we can make choices about what we buy. We can choose what some people call "sanctified shopping" by purchasing Fair Trade certified items.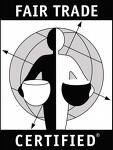 What is Fair Trade? Fair Trade items are those that are produced by workers who are paid a fair wage. Items can't be certified as "fair trade" if they are made by child labor or slaves (and unfortunately, that happens with more items than we would believe).
Why not feel great about shopping, knowing you're getting cool stuff and helping someone on the other side of the planet?  Click here to watch a great and encouraging video about Trade As One, an excellent organization that helps lift people out of poverty.
This year, my goal is to buy Fair Trade items for everyone on my list. That does NOT mean they will be getting cheezy presents–I'm talking really cool stuff.  Jewelry, chocolate, coffee, clothes, bags, purses. (You can find some great stuff, including the items pictured below, at Bead for Life's website.

What if you could change the world by shopping? If we all buy just one Fair Trade item this year, we can help families all across the globe to lift themselves out of poverty. What a great way to have a compassionate Christmas.