Hope is the thing with feathers
That perches in the soul,
And sings the tune–without the words,
And never stops at all…
(Emily Dickinson)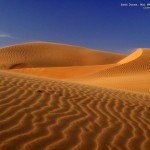 A few weeks ago, I sent out a query—a short note proposing an article—to a magazine I've written for many times: Discipleship Journal.
            I got a reply from the editor, who knows me and my work. She told me that she would have loved to have me write another article, except for one small snag: DJ is ceasing publication. The May/June issue, which just went to press, will be their last. Their sister publication, Pray!, is also, well, done. She was kind enough to say how much she enjoyed working with me.
            Normally by this time of year, I am turning down requests for speaking engagements because my September and October calendar is full. But this year, my fall calendar looks like the Mohave Desert.
            The economy is shifting. Freelance writing and editing, which was never easy, has gotten harder. Things are changing. Finding work (which is always a big part of my job) is becoming more difficult.
            As a freelancer, there's always a tension between finding work, and doing that work. You have to always be doing both.
            So I have a choice: sit and moan about the changes, or find a new way to practice my craft. Remember the popular leadership book a few years ago, Who Moved my Cheese? Someone has moved the cheese, and we have to adapt in order to survive. We must choose hope.
            The apostle Paul wrote: "We are hard pressed on every side, but not crushed; perplexed, but not in despair; persecuted, but not abandoned; struck down, but not destroyed."
          In the midst of difficulty, there is hope. But we must be able to shift, to change, to adapt.
            One shift I'm making: putting my creativity (one of my strengths) into marketing. I'm improving my website. Yesterday I helped edit promo videos to put on YouTube. I'm thinking about new ways to do retreats (such as a small writer's retreat that may be in the works). I'm spending a little time each day writing chapters for a book that's in proposal form on several editor's desks—as an act of faith. I'm sending out more queries.
            And I'm asking God for help. So often, we get mired in despair and we forget to ask for God's assistance. Prayer is a powerful tool, for changing both our circumstances and our attitudes. I'm choosing to be hopeful.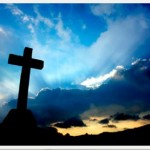 An old chorus we used to sing at church runs through my head: "on Christ the solid rock I stand, all other ground is sinking sand…" On that rock, we are able to regain perspective, and see a new path. We learn to trust. We can choose to hope.
            How are things changing for you? What truths do you cling to? What actions will you take to adapt?