At the beginning of spring break, which was last week, I was out in my garden. I posted these photos of my crocuses, which are up and blooming.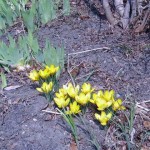 One week later, we awoke to a snowstorm. this is not surprising–after more than forty years in Chicago, I should know that even in April, snow is not a surprise.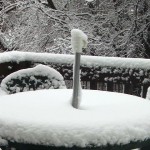 How do you react to life's unexpected storms? This is a time of unexpected turbulence in our economy, in our world. God promises to be with us always, to be our shelter from the storm.