Sabbath keeping has been one of the most transformative spiritual practices in my life. My children, now young adults, say that our Sabbath rhythm is something they're grateful for, a check mark on the plus side of the evaluation they give their growing up. Sabbath is a grace we live in, a sanctuary of time, an opportunity to experience the unconditional love of God not as an idea but a reality. Receiving the grace of Sabbath enables us to extend that grace to others.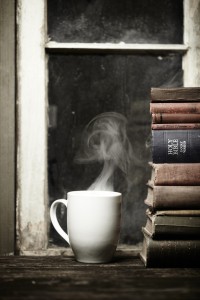 So I'm really excited about this weekend, because I'll have some opportunities to not only keep Sabbath but talk about it. Tonight, a group from The Practice tribe will be visiting the Solel congregation in Highland Park, where Rabbi Mofic has invited us to experience a Shabbat service. Then on Sunday, at the Practice gathering, we're talking more about Sabbath. Jason Feffer is teaching during the service, then I'm facilitating the "after party," a little debrief session after the service where folks can discuss, ask questions, wrestle with how to live into this practice.
Speaking of Sabbath, you may have noticed that I've taken a bit of a sabbatical from writing on this blog. A lot happened that pulled me away from writing here. First, I was working on a book (collaborative project, not my own, but one I'm super excited about and will tell you more about in the coming weeks) with a tight deadline. Then my husband had knee surgery, and I stepped in to help him with his business during his recovery. I quickly realized, the business has grown (good news) but it's gotten too large and complex for one person to handle (bad news). But, I have experience in property management (good news) and I really think God is asking me to work beside my husband for a season (um, that is news that is both bad and good). It's challenging me to extend grace in a way that stretches me.
I bring certain strengths to the table (and his business) but we are both strong people who sometimes clash. The two months we've spent working together have been really hard. So hard, I couldn't even write about them (until now). We have different ways of doing things. My questions about how he does things (or doesn't) sometimes trigger shame or anger, which is not my intention, of course.
Also, I'm still running A Powerful Story, working with an intentionally small list of clients. One way I've tried to keep my sanity is to simply set some boundaries, which include holding firm to my long-time practice of Sabbath keeping.
It's hard work, figuring out how to work with your spouse. It's not easy, balancing my own business with helping my husband run his. But for now, it is work I feel (somewhat reluctantly) called to do.
Which brings us back to Sabbath. A theology of Sabbath includes and encompasses a theology of work. Sabbath is not anti-work, but rather, it affirms work as a gift of God. Six days we're called to labor, one day to rest from those labors. Six days we strive, one day we cease striving. When we take one day off per week, we participate in a miracle: six days of work results in seven days of provision. We feel and see God's hand on our endeavors when we stop to honor him.
As I've written about before, work is a gift. Even when you're doing something you might rather not do, but need to do for the sake of those you love. Work is a blessing, so long as we take a day to remember that it is God who provides, and enables us to work in the first place.
When our work is particularly challenging, as mine is now, Sabbath becomes essential. When we think we cannot possibly take a day off, we need Sabbath more than ever. We need a day to rest, to heal, to trust that God will provide, and equip us to do the work he's called us to do. Sabbath provides all that, and so much more.
If you're in the Chicago area, I hope you'll join us at 6 p.m. at Willow Creek in the chapel for The Practice, to learn more about Sabbath.