Keri is the founder and president of A Powerful Story, which offers ghostwriting, curriculum production, editing and training. She speaks at events and retreats around the country. She writes and speaks on spiritual formation.
Prior to launching A Powerful Story, Keri served as director of content development for LifeTogether, where she managed a team of writers, videographers, graphic designers and editors to create innovative video-based small group curriculum. Prior to that, she worked for C. Grant & Co. creating content for social media marketing.
Keri is the author of eleven books, and has co-written, collaborated or contributed to a dozen others, collaborating with authors like Rick Warren, Bill Hybels, Bill Donahue, Greg Hawkins, and the staff of Prison Fellowship. Her most recent book, GodSpace: Embracing the Inconvenient Adventure of Intimacy with God was released in September 2017.
She's a regular contributor to several magazines, websites and blogs, including Christianity Today and its affiliates. She's a member of Willow Creek Community Church, where she has taught, led groups, and volunteered in a variety of ministries for more than two decades. She currently serves as a Response Pastor at Willow.
She and her husband Scot have been married for 26 years, and have two grown children.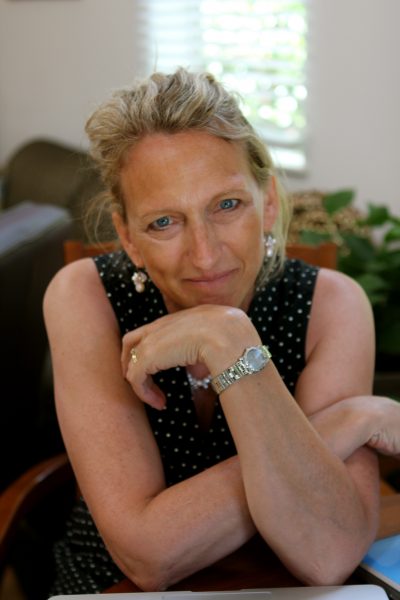 Professional Experience
Provide collaborative writing and editing services including:
Marketing content
Blog posts
Books
Curriculum
Social media
Write content based on client ideas and marketing goals.
See more at APowerfulStory.com
Manage and facilitate creation of innovative curriculum with accompanying DVD teaching.
My responsibilities as content director include:
product development and ideation
manage and motivate a team of eight writers, editors, videographers, photographers
manage workflow, implementation and execution of 9 to 12 projects simultaneously
write curriculum, website copy, marketing copy
direct video production and edit video
innovate ideas for small group campaigns and studies
coach our clients
I've written more than 50 small group study guides for our clients, including our Easter study.
Create and manage content for social media marketing campaigns for publishing clients at C. Grant & Co. Marketing, Wheaton, IL including Twitter, Facebook, Twitter, Wikihow, YouTube. Engage readers via social media channels to increase engagement, increase book sales and brand awareness for major publishing companies including Zondervan, Thomas Nelson, B&H. Created and conducted customized training for authors on using social media.
Innovated personal brand; sold and marketed book ideas to publishers; led process from ideation to deployment. Authored eleven published books. Collaborative writer (ghostwriter) for six published trade books, four educational guides. Writes on assignment for Focus on the Family, Christianity Today, Today's Christian Woman, WomenLeaders.com, and more.
See full resume on LinkedIn
"I have known Keri for over 20 years and recently had the privilege of working with her to write three small group study guides, as well as a book proposal that led to offers from two major Christian publishers. She is a gifted writer who works fast and has very thick skin – a rare combination. And she is very smart, creative and soulish, which allows her to add tremendous value to a project."
GREG HAWKINS, Minister of Ministry Development, Oak Hills Church; former Executive Pastor of Willow Creek Community Church; co-creator and lead practitioner of the REVEAL research initiative.