First of all, thank you to those of you who have purchased The Gift of Christmas Present: Advent Devotions for Regaining Hope, Peace, Love and Joy. I hope you're finding it encouraging and helpful. A big shoutout to my church, The Practice Church, who purchased copies for their congregation to enjoy.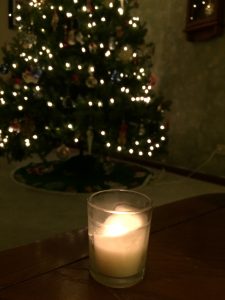 During the holidays, sometimes tensions can run high. Conflicts happen, despite our best intentions. Maybe you're looking toward Christmas, which is a week from today, and feeling a sort of quiet dread. Since conflict happens to be the topic of  this entry from The Gift of Christmas Present, I thought I'd share it with you.
If you haven't got your copy yet, it's not too late to jump in. Yeah, we are in the final week of Advent, and maybe you haven't had time to read or reflect. That's cool. It's been a tough year for me, too. But give yourself all the grace in the world. You could totally dip in and out of this book and ignore the dates. You could read it during January if you want. But hey, why not give yourself five minutes right now to refocus, rest and reflect?
I'd love to hear what thoughts today's journaling question prompted—or your overall thoughts on this resource. Thanks for reading!
Read: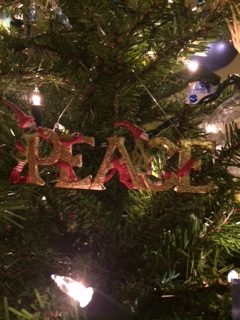 But now in Christ Jesus you who once were far away have been brought near by the blood of Christ. For he himself is our peace, who has made the two groups one and has destroyed the barrier, the dividing wall of hostility…
(Ephesians 2:13-14, NIV)
Reflect:
Polarization. It's a word you hear a lot these days. In fact, we've been hearing it for years, as people dig in and hold tight to their positions. Civilized conversation between opposing viewpoints sometimes feels impossible.
This morning, my husband was on the phone with a friend who was trying to convince him that the entire pandemic was a hoax. I tried to keep quiet but eventually jumped into the conversation when he said the vaccine actually lowers your immunity, rather than boosting it. I wanted to reach through the phone and shake him.
Polarization is nothing new. People have been taking sides, and fighting over those positions, for centuries.
Two thousand years ago, the Apostle Paul reminded Jews and Gentiles that Jesus himself had destroyed the barrier of hostility between them. This radical change didn't come easily.
We cannot have peace within ourselves, if we are in conflict with others, or consider them inferior. What feel like irreconcilable differences can only be resolved by Jesus, the one who is himself our peace. But will we allow him to speak into these conflicts, to guide us toward peace?
Journal: What comes to mind when you hear the word "polarization"? Maybe you think of a political, religious, or societal conflict? How could you live at peace with those on the opposite side of that conflict?
Pray: God, please show me today how to be an agent of peace and reconciliation. Help me to love those who see things differently than I do.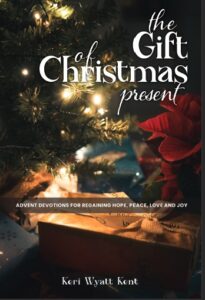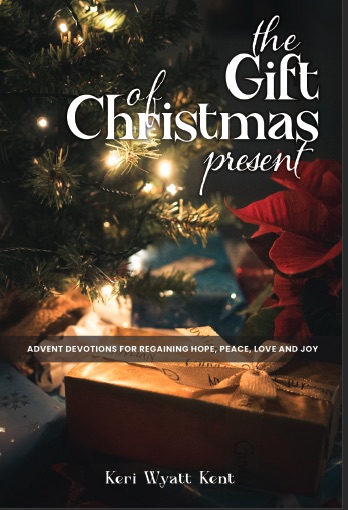 P.S. You can get your own copy of The Gift of Christmas Present, which has beautifully designed journaling pages next to every day's entry, on amazon for just $7.99 right here.
P.P.S. If you like this article, please share it using the buttons below!