I'm guest blogging at Gifted For Leadership (a leadership blog for women) today, on caring for your soul during Advent.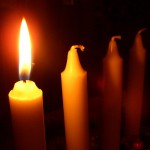 Advent anticipates the quiet miracle of the incarnation. How can we say yes to waiting and watching, in the midst of busyness? Click over, read and comment–I'd love to hear your thoughts!
Read my post at Gifted for Leadership.