It's Monday. How was church yesterday (if you went)? What, if anything, did you learn or discover while investing an hour or two in your local church? Did going to church yesterday help you to live like Jesus today?
How did the teaching you heard, or fellowship you engaged in, or serving you did on Sunday impact your faith? Did the experience strengthen your connection with God? How did it impact the kind of person you are becoming? The kind of person you were today at work, or at school, or in your home? Did it stretch and strengthen your faith? What does that even look like?
Does your church welcome the participation and contribution of every person, or does it feel more like you are "watching" when you attend a service? How does that help or hinder your ability to live out your faith?
(For the record, I'm traveling and did not actually attend church yesterday, so if that's you as well, no worries. I'm still interested in hearing about your Sunday experience. )
One of my most interesting writing projects this year was creating a series of three six-week study guides, titled Faith, Hope, and Love, with pastor Greg Hawkins.
Greg served as Executive Pastor at my home church, Willow Creek, for many years, and he and his wife are long time friends of mine. He is now minster of ministry development at Oak Hills church, a congregation led by Max Lucado in Texas.
The studies Greg and I created for LifeTogether ministries was based on the extensive Reveal research Greg (along with an incredible team of folks) did. The studies are designed to help people really know Jesus' love, and allow that to form them into the image of Christ.
The Reveal research looked (and continues to look) at how people grow, and what factors influence that growth.
One of the more surprising things about the research (which was first released in a book titled Reveal Greg co-authored with Cally Parkinson in 2007) was that people who report that their lives are centered on Christ, people who live a life surrendered to the will of God, are often very involved at their church as far as financial giving and volunteering. However, they do not necessarily look to their church, especially the weekend services, as a tool to help them grow. Rather, their own spiritual practices and experiences are what help them to nurture their relationship with Christ.
Participating in more programs at church, or even attending church services, while helpful, doesn't rank that high on things that bring us closer to Christ, that form us spiritually. In other words, there are many things that will help us live like Jesus, but church attendance or even participation in church events or activities is not the most effective. Now, that doesn't mean we should give up on church or disparage it. I often tell my kids, and anyone else who will listen, that being a part of any community means asking not only what it gives you, but what you can give to it. An giving of yourself to a church can, indeed, form us spiritually.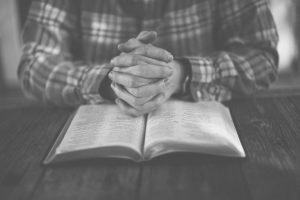 I'm curious about your experience. Does your church attendance or participation move you forward in your journey? In what ways? If church doesn't do it, what does?
I'm also curious about a question that Reveal did not ask: how does gender impact this discussion? Do women grow because of their churches, or in spite of them? If your church does not allow women to do things like teach, serve communion, or lead, how does that impact them spiritually?