Fall is fading fast. Be sure to get outside and revel in the beauty.  It's Halloween, which means Advent begins in less than a month! And today is the last day to get 40 percent off your Advent devotional!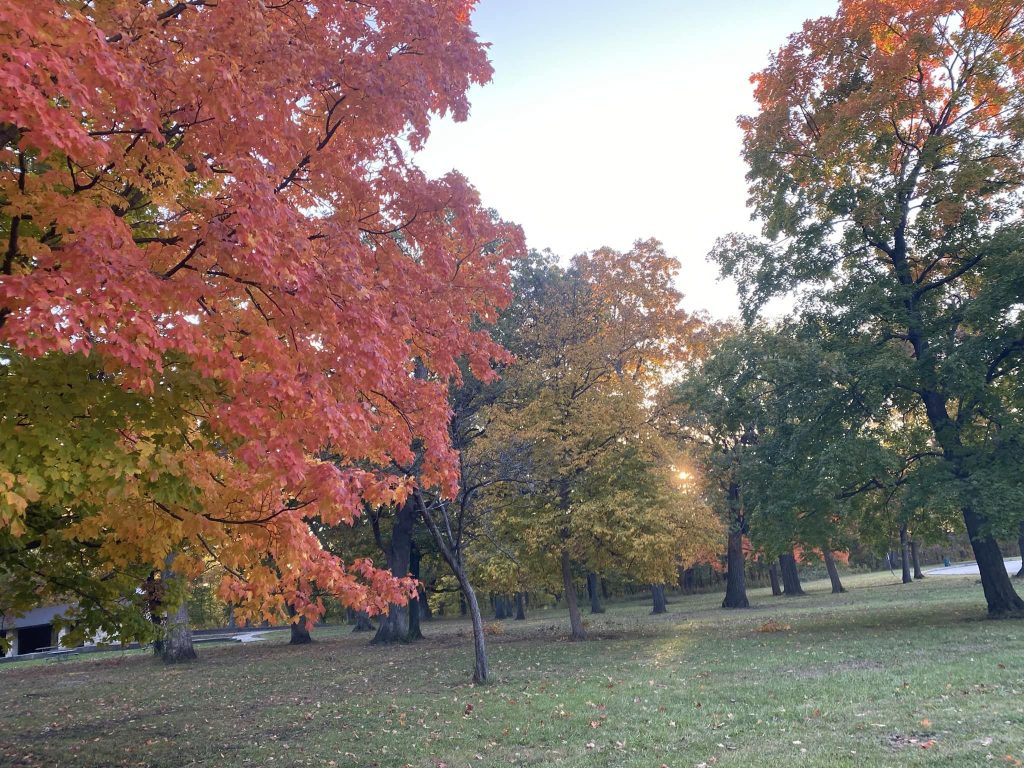 Let's decide right now to not panic about the coming holidays, but to be intentional about enjoying every moment of the next two months.  To prepare without panic, to be fully present in each moment. To focus on Hope, Peace, Love and Joy.
Here's something to help you do just that: The Gift of Christmas Present, an advent devotional.
And guess what: it's on sale today for just $4.99 (40 percent off!). Some of you downloaded the free ebook version last year. It's been updated for 2022, and you can order now in plenty of time to get one for yourself, and one for a friend or two! But this special price only lasts this week. After November 1, the price goes back to $8.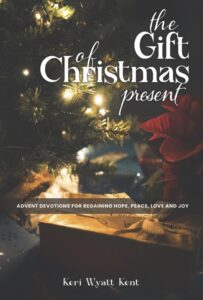 Each day during the four weeks of Advent, you'll read a verse and brief reflection, respond to a journaling prompt, and close in prayer. Five or ten minutes to start your day and remind you to be fully present each day during the four weeks leading up to Christmas.
Last year's edition got all five star reviews on Amazon. Here's what one reviewer said:
"This devotional study is beautifully written, reminding us the importance of slowing down in order to be truly and intentionally present during this busy season! We have been using this book for our church's community Advent devotional as it is grounded in scripture, demonstrating how God's word is our peace and his love, shown through Christ, is our greatest gift."
Every entry has a journaling page–what a great way to capture your holiday season prayers and memories. Be sure to order today to save 40 percent!