You've always wanted to write a book. What if 2023 is the year you make that happen? 
You have a powerful story to tell, wisdom to share. Perhaps you've been working on a book, or maybe it's been sitting on a shelf (or on your laptop) for a while. But now, you're motivated to get it done! You just need someone to guide you, encourage you, and hold you accountable.
In my own writing journey, I've found that having fellow writers to encourage, challenge and guide me has made the journey all the more satisfying–and productive.
Writing can be a lonely undertaking.
But what if you could be a part of a writing community? What if you could sharpen your writing skills in a group learning experience that also provided encouragement and accountability? And provided a path to getting your book completed by this summer?
The Powerful Story Writers' Group provides just that. This six-month online writing community, led by multi-published author and writing coach Keri Wyatt Kent, will take you from stuck to completed rough draft in six months. Focused on non-fiction, the group will help you define your writing goals, break them down into manageable steps, and achieve them.
A six-month online writing community
You'll learn together with others in this community, receiving customized instruction and coaching. You'll be part of a writers' group, where you can work and learn alongside other writers in an online community that provides encouragement, accountability, and practical instruction. Writing can be a lonely endeavor and having others to learn and grow alongside you can keep you moving forward. The Powerful Story Writers' Group is ideal for those who have started working on a book but are eager to improve their writing and complete their manuscript.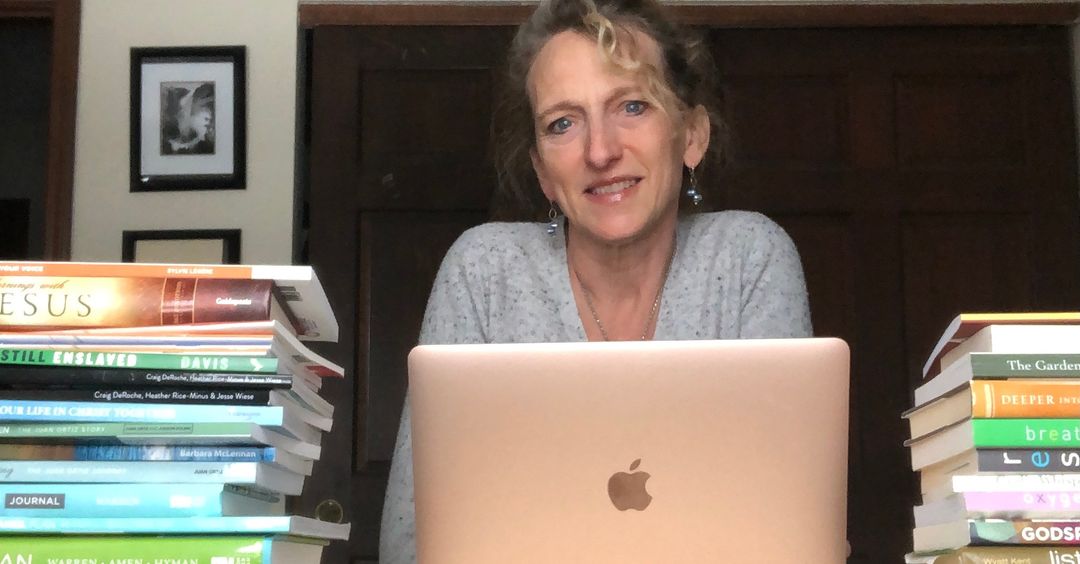 Your guide and teacher, Keri Wyatt Kent is the author of twelve books, and the co-author or contributor on twelve more. She's been traditionally published and self-published, collaborated with New York Times bestselling authors, and been working as a journalist, author and content creator for more than 30 years. She serves on the board of the West Coast Christian Writers Conference, where she has also served on the faculty.
Join this writing community and you get:
the Start Your Powerful Story workbook, a brainstorming tool to help you clarify your message, determine your target reader, understand your strengths and more.
live monthly writing instruction (everything from developing your book's "hook" to how to do research) from a multi-published author, writing coach and writers' conference instructor
one 30-minute one-on-one coaching call whenever you need it during the six months.
access to recorded teaching videos
membership in the Powerful Story private Facebook group, where you can ask questions, connect with other writers and get writing tips and encouragement.
teaching that will improve your writing.
connection and accountability of a writing community.
specific, constructive, individual writing feedback via email each month.
connecting with other writers to learn and be encouraged in a group setting.
accountability to complete short-term and long-term goals.
the satisfaction of finally finishing your manuscript!
How this writing community works: 
You'll receive monthly instruction delivered via 45-minute group Zoom call. This interactive writing class is like attending a writer's conference session once a month. Learn in focused, manageable sessions and then practice what you learn.
All members will receive the Start Your Powerful Story workbook, an in-depth tool that asks you 20 questions about your message, your reader, your story and your topic that will help focus your writing. In our first meeting we'll go through your answers to help you use the workbook to outline your book
All group members will set a writing word count goal for the six months. We'll break that down into monthly goals (typically 7500 to 10,000 words per month). Every month, you'll turn in a draft of what you write. Keri will review and return your draft within one week, noting strengths and areas that need more attention.
Videos of teaching, writing tips and other content will be posted in a private Facebook group where you can interact with other cohort members and Keri. You'll have lifetime access to the videos to review whenever you like, even after you graduate from the group.
Your assignments all move you closer to your goal of a finished draft—no writing prompts or off-topic exercises.  No reading out loud or being critiqued in front of the group. Just a clear plan to complete your book in an atmosphere of encouragement and accountability.
You'll get quick feedback and constructive critique to encourage you while bringing out the best in your writing.
The group will purposely be limited in size so you get individualized attention and mentoring.
Normally, the cost is $199 per month.
However, you can get the early bird rate of $99 per month by signing up before January 15, 2023.
The first class meets Feb. 1, 2023.
To apply for a spot in this writers' community, fill out this Google form. There are only six slots so if you're ready to finish your book by this summer, apply right away. Once you're accepted as a group member, you'll receive an invoice.
FAQ's about this writing community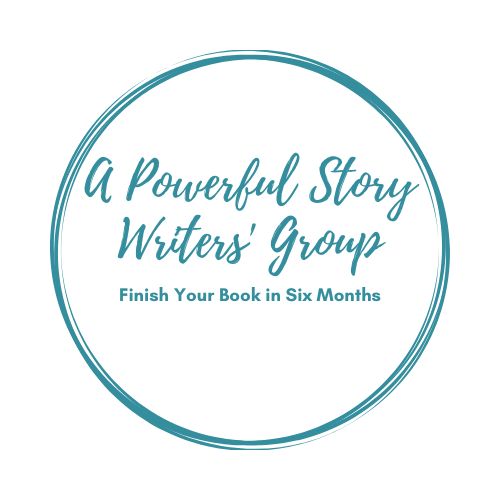 Do you offer discounts? Yes! If you register before January 15, 2023, you'll get half off the monthly rate! That's $600 off. And you can get a free month of coaching if you meet your word goal, or if you refer another person who joins the group. You can choose to take that in the form of a refund or in one additional month of coaching.
Will my book be ready to publish in six months? Probably not. The journey from idea to published book takes a bit longer than six months. Your completed draft should be ready for editing, and then for self-publishing. (One of our classes will cover publishing options.) We can hook you up with whatever you need next on your journey to publication, if that's your ultimate goal.
Can I really finish my book in six months? You'll get out of this what you put in. If you commit to the process, you'll finish a draft in six months. It may still need some revising and polishing and will definitely need to be professionally edited. (I've written two dozen books and every one was professionally edited.) But if you invest the time and meet your word count goals, you can complete a draft in those six months.
Will you write my book for me? I'd love to, but that's not what this group is about. I do offer collaborative writing services, but that's a separate service altogether—and a considerably larger investment. (If you're looking for a coauthor message me about that.) This group will develop your writing skills, boost your confidence and help YOU write your own book. I'll offer feedback and coaching, but not editing, rewriting, or writing for you.
How much do I have to write each week? At the first meeting, you'll set a word count goal for the six months. You'll fill out a contract to commit to that goal. A standard non-fiction book is around 50,000 to 60,000 words. If you want to write a 50,000-word book, that's 8,333 words per month. Which is 2,083 words per week. But if you write five days a week, that's only about 417 words per each of those five days. And 417 words is less than two pages of manuscript, double-spaced, in Times New Roman 12-point font. It's doable but takes commitment. If you complete the word count in your contract, you get one month of free coaching.
Why do we measure progress in word count? Word count is standard way of measuring manuscript length in the publishing industry. No matter what size or font, 1000 words is still 1000 words. A typical non-fiction book is 50,000 to 60,000 words. You will set your word goal at our first group coaching session and commit to that.
Who is in the group? We will have up to six non-fiction writers in this beta group. (If you are working on a novel or memoir, I can refer you to other groups specializing in those genres.) Writers will be selected based on topic, so that we don't have overlap. The other members will not be critiquing your work, only learning beside you, asking clarifying questions, offering positive feedback and providing encouragement on the journey.
What if I don't finish my book? That's okay. Keri will lead another six-month writers in the future. We'll celebrate whatever progress you make and cheer you on. But if you put in the work each week, you will finish a draft of your manuscript in six months.
Ready to apply for membership in the Powerful Story Writers' Group? Click here to fill out the application. You don't pay anything until you're accepted into the group.