Is your life hectic? Hurried? Worried?
I've got a freebie that might help with that.
My book Breathe steps you through Jesus' invitation, in which he says, "Come to me, you who are weary and burdened…"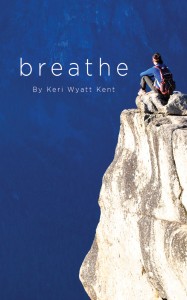 And honestly, I have to ask–who isn't weary and burdened? Not all the time, but really–it happens, right? Life can be overwhelming. Just reading the paper can make you feel burdened, can make you ask–where is the rejoicing in this weary world?
Maybe you're thinking this would be a book that you would love to read in community, or use as a tool to mentor others in the sacredness of slowing down. To share with them the joy of simplicity, the gift of Sabbath. It's all in there, along with true stories of women who are on that journey as well.
To help you in your personal or group study, I've got a free study guide. Click to download, and feel free to share.
As always, if you do Breathe with a group, let me know. If you've got print copies I'd be glad to send you signed bookplates. If you prefer an ebook, it's just $4.99 on Amazon.