Do you ever spend time alone? On purpose? Maybe to pray, or just be still?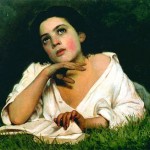 The practice of solitude is can be life-changing. It's hard to understand until you do it, but when you get alone with God to simply be still, to listen, you can be transformed. So often, we long for the presence of God in our lives, but we are moving too quickly to be able to pay attention. When we get alone and get quiet, it is possible to experience the presence and love of God in a way that we cannot do while rushing about.
I put a question out on Facebook & Twitter last week: "Is solitude a regular practice in your life? Why or why not?"
I got some wonderful responses describing personal retreats, or ordinary moments of prayer. FB friend Julie commented: "Would have to say it is primary prevention for burnout as well as general maintenance for overall physical, mental and spiritual health."
On Twitter, a mom of four kids asked: "And I'm going to achieve solitude….how? :-)" She later tweeted that she had solitude for a minute or two as she walked out to the end of her driveway to get the paper in the morning.
If you think that solitude is an impossible practice because of your stage of life or maybe your personality (extroverts sometimes squirm at the idea of this practice)–you need it all the more. I've said it before, but if you are the parent of young children, and can rarely even go to the bathroom by yourself, you need to occasionally get alone. It's essential self-care. It will nourish your soul, and make you a better parent, friend, wife, etc.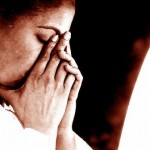 I tell moms to hire a sitter for an hour to be able to get time in solitude. If you can afford that, do it. If not, find a like-minded friend to trade childcare with, and take an hour or two to get away by yourself. Not to shop or run errands, but to be with Jesus.
I realize that's not easy–especially if you don't see the value in it. But you'll never see the value of solitude if you don't experience it.
Sometimes you have to find solitude and silence wherever you can. Today I had a couple of hours of solitude because I had to make a two hour drive by myself. I decided not to make phone calls, I kept the radio off. I talked to God, I tried to listen. I simply rested in the quiet, even as I was driving along enjoying the view of the leaves turning colors.
When I find myself longing for more of God, spending time in solitude and silence eases the ache in my heart. How about you?