Parenting isn't easy–but it's even harder if you try to go it alone. The good news is, you don't have to!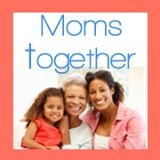 That's why I'm a huge fan of Moms Together, an online community that draws moms together to encourage each other and learn from one another. You'll find practical advice and connection with other parents.
I am privileged to be a part of the conversation with this cozy group of 16,000 moms tomorrow. I have a blog post on Laura Polk's blog tomorrow. We're going to be talking about alternatives to family devotions, a topic I've blogged about before here. We'll then discuss the topic on the Moms Together Facebook page. Go like it so that you can join in our discussion!
So many moms seem to feel guilt or confusion about how to build into their kids spiritually, so I think it's a topic worth talking about. If you think the only way to do family devotions is to force your kids to sit down and listen to a mini sermon, it's time to think differently–that's what we'll be talking about.
The goal of devotions isn't getting through them. It's helping your kids to really know that they are Deeply Loved. It's getting them to engage in spiritual practices that draw them toward Jesus. One point I make in the post (sneak preview): you can't give away what you don't have. You need to experience God's love for yourself, you need to be spending time with him. My book Deeply Loved is an easy (but spiritually deep) way to do that.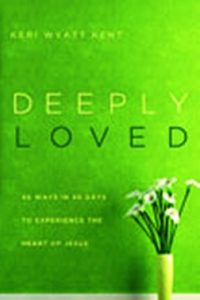 I hope you'll come join the conversation at Moms Together.