The rain settles in gentle, gurgles in the downspout outside the window.
Today I'm thankful for my neighborhood, and particularly, my neighbors. To live my faith, for me, is less about hours logged at church and more about loving my neighbors.
Jesus, when asked for the most important law, responded simply: "'Love the Lord your God with all your heart and with all your soul and with all your mind.'[a] 38 This is the first and greatest commandment. 39 And the second is like it: 'Love your neighbor as yourself.'
But what does that look like? How, on an ordinary Monday, do I love my neighbor?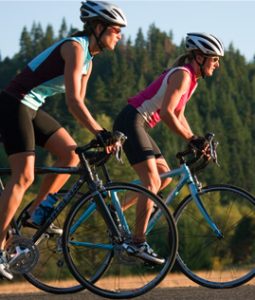 I think, sometimes, it is about allowing them to love you. I think Jesus realized that when we love others, they love us back. To engage in relationship, in community, is a discipline with great dividends–it eases our loneliness, it connects us with God and others.
When neighbors reach out to you with simple friendliness, the discipline of saying "yes" can form us spiritually. Anyone who has read my blog or books knows that I often talk about the discipline of saying "no," of avoiding busyness. But sometimes the "no" opens space for a "yes" that can form you spiritually.
That's what happened today. I often work from home, but today I spent my day at the office: taping a video interview, posting Tweets, writing copy, working on marketing campaigns for three different books, connecting with the amazing team of folks I am privileged to work with.
As I pulled in the driveway, thankful I had put a stew in the crockpot early in the morning, I thought–ok, I can work a bit longer, then maybe go for a run later. But just then, my neighbor Bobbie pulls into my driveway on her bike. "How about a bike ride?" she says. I hesitate only a minute. Well, maybe, I say. Okay.
I change clothes, fill a water bottle and off we go, on the path through the woods near our house. As we pedal along, talking, the clouds continue to gather. By the end of our 12-mile ride, we see lightning in the distance. We beat the rain by a few minutes, laughing at the motivation that dark clouds provide.
Sometimes, the way to love your neighbors is to let them love you.  Bobbie and I have been friends a long time. On our ride, she shares some challenges she's facing. I pedal along, loving by listening. And also, loving by letting her listen to me.  Sometimes, the best way to love your neighbor is to let them love you, to say yes to spending time.  To forge bonds of community.
Do you have enough margin in your day to say yes to loving your neighbors, to say yes to letting them love you? How, specifically, can you love your neighbors this week?