What does a life of Sabbath Simplicity look like? The unfortunate stereotypes of constant leisure or contemplation don't come anywhere near my crazy working mom life.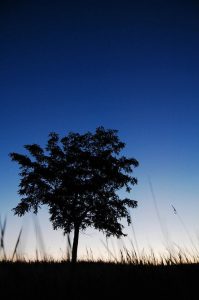 But I am committed to living a sanely-paced, God-focused life, at least to the best of my abilities. And so I make a spiritual discipline of Sabbath. As with any discipline, I never do it perfectly. But just as my imperfections in other disciplines (who prays perfectly, really?) don't keep me from continuing to practice them, I continue on with Sabbath-keeping. And in it, create space for God in my hectic life.
A couple of hours from now, as dusk gathers soft around our unremarkable suburban house, I will set aside my work, power down the computer. As soon as I finish this writing, I'll be making dinner: salmon and rice, green beans. Not a meal requiring heavy lifting in the kitchen, but one that communicates to my family—we are not just keeping Sabbath, but celebrating it.
This decision to simply Shabbat, to stop—it transforms our pedestrian life into something powerfully counter-cultural.
In the coming week I have appointments, a speaking gig, three author training sessions, several meetings, a radio interview and countless hours of work with fierce deadlines. My husband and I have plans to be out two nights, my son has volleyball practices and volunteer time he's committed to. The week now ending was just as busy.
One would think that I don't have time to take a day off, that I should somehow try to get a jump on the week by working tomorrow. Which might be true if I tried to live by the world's logic, the world's economy of time, which is an economy of scarcity, one that claws desperate at the calendar and declares, "there is never enough."
But in God's economy of time, Sabbath is never wasted. It rejuvenates, refreshes. We rest in God's presence, and remind ourselves of the truth: "You have all the time you need to do the things that God has called you to do." There is plenty, there is enough. Enough supply of all things, including that most precious commodity, time. Time to write a blog post and make dinner before the Sabbath dawns, at sunset.  Time to spend looking into the faces of my family and seeing more than enough love there.