Maybe because it snowed on Halloween this year, I'm suddenly thinking about Christmas. Which I realized is 50 days from today. Fifty days!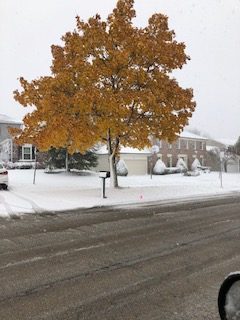 I tell you that not to make you panic, but to issue an invitation.
What if the next 50 days, you could walk calm and focused? What if you decided to live with clear intentions, mindful and aware of whatever it is that God wants to say to you? What if you join us here, where you could take a deep breath each morning and remind yourself to listen to the voice that calls you beloved?
It's been a while (okay, nine months) since I posted anything here because I've been writing other words, and writing words for others. My editing and publishing business, A Powerful Story, is thriving. I'm having a great time helping people turn their book dreams into reality.
But as the holidays approach, I want to slow down. I want to be intentional. Maybe you want the same thing? Yes, there is shopping and meal prep and work and family and …. And yet. Something in us longs to hear the voice of love, speaking to us in the midst of the chaos. Perhaps you too are longing for a reconnect, a simple way to make the holidays into holy days.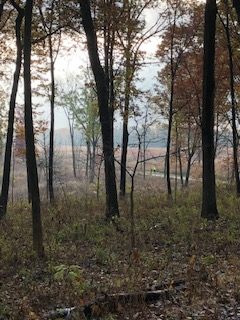 Thanksgiving is late this year: the first Sunday of Advent is Thanksgiving weekend. What if we opened Advent with gratitude? Instead of feeling rushed and hectic and overwhelmed, we saw this time as opportunity to lean into God's love?
A great tool for this adventure? My book Deeply Loved. It's a 40-day guide to experiencing the personal, unconditional, abundant love of Jesus. You've got time to order it now so that you can dip into it and make the 40 days leading to Christmas a time to celebrate the fact that you are, indeed, Deeply Loved.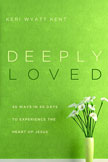 Over the next seven weeks, let's take some time to breathe, to reflect. Stop in here to read a quick reminder of God's love for you, and to share what we're reading together. I'll have excerpts from Deeply Loved, and a few from my book Listen, to encourage you.
Hit subscribe to get updates in your inbox. Order Deeply Loved here, and Listen here. Or not. You'll get quotes and excerpts and a bit of encouragement each day over the next fifty just by stopping by here, or on my Instagram.
Leave a comment if you like: what's your intention this holy day season? What challenges are you facing? What are you doing to care for your soul, to make the holidays holy days?