I'm writing this at about 4 a.m. For some reason (that 3 p.m. Frappacino, maybe) I can't sleep.
In a hour or two, Lawrice will be getting on a plane to L.A. to go to school. I just wanted to say thank you to all of you who are making this possible.
I've been praying for him, since I can't sleep. While we've raised a good amount of money, he still will need books and a few other supplies–and he'll need them this week. If you would like to help him, please leave a comment and let me know. He'll also need some things for his dorm room.  If you live in LA and perhaps have some items you could donate, again, let me know.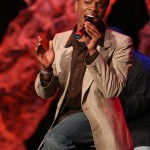 Again, I just wanted to say thanks to all who have been a part of this adventure, which is just beginning. Please pray for Lawrice today as he heads off to college!
2 p.m.Update: the reason I couldn't sleep was God woke me up. I texted a word of encouragement to Lawrice, and he wrote back that he didn't have his confirmation number or even the airline! yikes. but God knew, woke me up and told me to text him. only God.
Just got another text, saying "LAWRICE has landed…I am in Los Angeles! It is 11:50 a.m. here, and I am on my way to the school!!!!!"
I think he's a little excited. 🙂
If you'd like to help us help Lawrice follow his dreams, leave a comment and I'll be glad to tell you how. Or check the past few entries on this blog.