Today's warm weather (and the threat of more snow later this week) got me thinking about spring cleaning. Does anyone do that anymore? I need to, of course–in the house, in the backyard, where the snow is morphing into mud.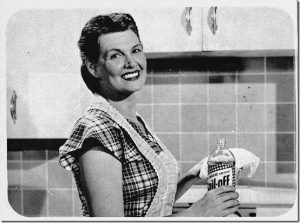 But what would it look like to do a bit of spring cleaning in your soul?
As the first week of Lent unfolds, some thoughts…
Patches of grimy snow are still scattered on my lawn. Winter is not over, but I'm stirred within somehow. I want to do a little spring cleaning. Not in my house. Anyone who knows me knows that I'm rarely motivated in that way.
No, I want to spring clean my soul. I'm not sure, but I think Lent might provide that opportunity.
The Lenten season arrives, for most evangelicals, as a barely acknowledged blip on the radar screen. Easter is a big deal. Holy Week, the week before Easter, is important. But the seven weeks preceding it are not that different from any other weeks.
I go to a church so large that they have reserved seating for each of the six Easter services. Thousands attend to celebrate the resurrection of Christ.
But we barely give a nod to Ash Wednesday. While there happens to be a service tonight, it's only because the regular midweek worship service is always on Wednesday. We don't do ashes.
To our credit, we make a pretty big deal of Good Friday, at the end of Lent. We have a somber service focusing on Christ's death. We use Friday night and Saturday to reflect and prepare our hearts for Easter. (Read the rest of the article).