Just wanted to let you know that I will be traveling and speaking next month in both California and Nebraska. If you are in the area and would like to attend, contact the hosting churches.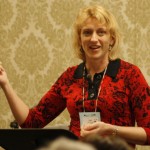 I'll be at The Shoreline Church in San Clemente, CA,  the morning of Oct. 16. Check their website at www.theshoreline.org for more info.
I'll speak to a MOPS group at Yorba Linda Friends Church, 5141 Lakeview in Yorba Linda, CA, on Friday, Oct. 17. 
The retreat I'm leading in Blair, Nebraska is open to any woman who would like to attend. It will be held at First Lutheran Church, 2146 Wright St. If you're interested in attending, call Susie at (402) 426-8182.