If I were to ask you to list three things you're grateful for, what would make the list?
In fact, I am asking you to list what you're grateful for. I mean, it's up to you. But if you want to experience joy, I highly recommend it. Not just today, but every day. The practice of gratitude recalibrates, reminds us to notice the good. We need it for our mental and spiritual health.
What would happen if you paid attention to your joy? If you took time to notice what brings you joy, and regularly schedule time for gratitude and the joy it brings?
Your joy connects you to God. If God feels distant, begin to bridge the gap by tapping into your joy. How? By practicing gratitude.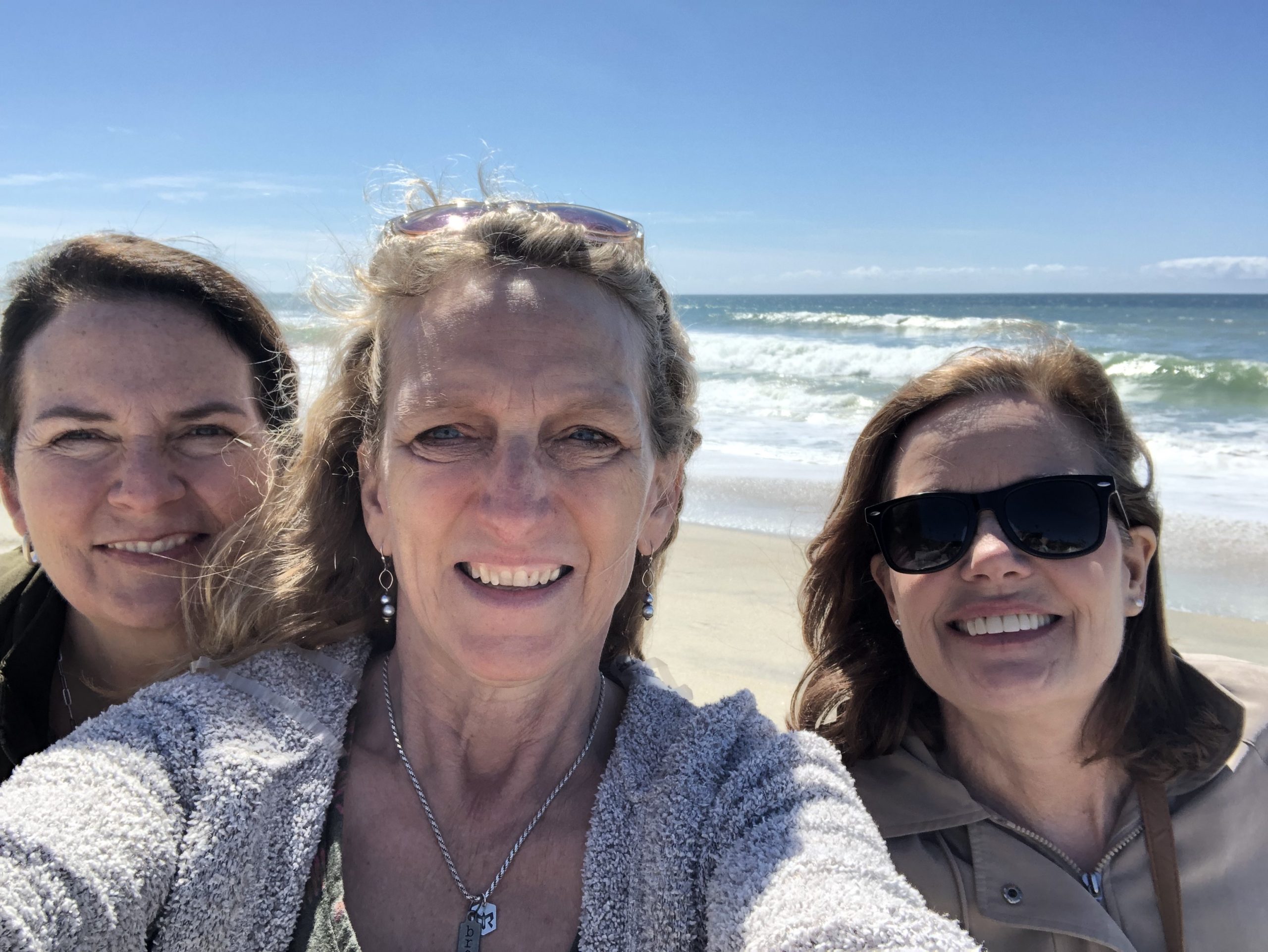 The last few days, I spent time with friends I've known since college. I'm incredibly grateful for them, and being able to spend a California weekend with them. We ate too much, stayed up late laughing, drank wine while watching some gorgeous sunsets. We walked the beach. We went on a sail. Allegedly to watch whales. We didn't see any whales but we still had fun, singing the entire theme to Gilligan's Island as we motored out of the harbor for "a three four hour tour."
What brings you joy?
In my book Listen, I wrote this about listening to God in our joy. Here's a short excerpt (from the new revised 2023 edition):
Most of us discount our own joy. Or when we accomplish something, we just check it off the list instead of enjoying the satisfaction of a job well done. Or at least, done. We don't notice what we love, what we're good at. But these things matter. Their impact ripples out to the people you will love and serve and help. When you determine what you love, you see in it a way to love others and also see how you are loved.
God loves you enough to give us good gifts. When you ask, "What do I love?" you are really asking, "What good gifts has God given me?"
Taking time to name the good gifts in your life brings more joy into your life. Author and researcher Brené Brown says this about her research on joy: "Without exception, every person I interviewed who described living a joyful life or who described themselves as joyful actively practiced gratitude and attributed their joyfulness to their gratitude practice."
I've found this to be true: when things are rough, I make a practice of gratitude anyway. And I experience joy in spite of my circumstances. I practice gratitude daily–the days when life seems smooth, it's easier. And it is good training, so to speak, for the days when my gratitude muscles are stiff and sore. Listing three things I'm grateful for in my journal each morning helps me tune in to the voice of love. To remember what it is that I love in the first place.
For example, you may have people in our life—friends or family—that we love. They are a gift from God. You may love the beauty of nature—another gift. You may love doing certain things. Your ability to do them and do them well is a gift from God as well. By looking at what you love, you see where God is present in your life. Those good gifts are God's message to you. God loves you enough to give generously to you. Through the things you love, God calls you beloved.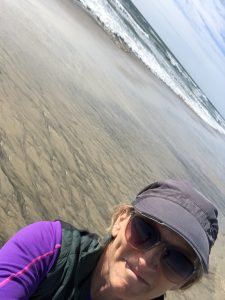 When I think about what brings me joy, I embrace a contradiction:
I love being with my people. One of the ways God demonstrates love is through people. I'm blessed to have friends. I'm also grateful that many of them, including the friends I spent the weekend with, have known me for decades.
I also love time alone, to read, run, think. Today my friends went home and I gave myself the gift of time alone. I took a walk on the beach. I spent time writing.
What do you need to give yourself today?
Listen to your life, and to your deepest desires. What brings you joy? Do that thing. Or things.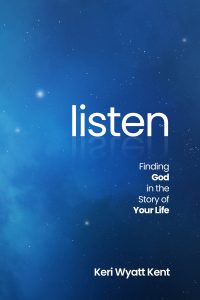 I think sometimes we separate the "God stuff" and the "fun stuff" in our lives. That's a mistake. God invented joy and wants you to experience it.
Maybe you aren't even sure what would bring you joy. Give yourself the gift of figuring that out. Listen can help.
Get your copy on amazon today. 
P.S. Want encouragement like this in your inbox? Click here to subscribe to my newsletter and don't miss a beat.