Best Christmas hymn lyric: "the weary world rejoices." It was kind of a theme at our house during the holiday season.
We went a little slower, a little simpler. The tree decor, minimalist; the meals, simple (but still wonderful); the gifts, fewer (but still thoughtful). We spent more time in the kitchen and less in the mall, because our kitchen is a place of connection and rest, where we construct gifts of love and bond over bread.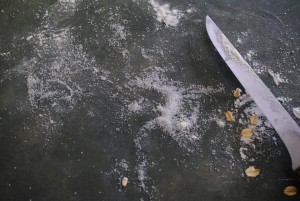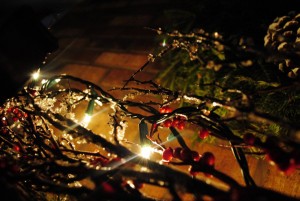 I look at my speaking schedule for the coming months, and it offers a picture. A picture of a weary world.
I speak on many different topics, but everyone is asking for the same thing this year. They are weary, tired, to busy. They are hungry for rest. For slowing, and help with just how to do that.
Later this month I'll travel to Ozark Conference Center in Little Rock where I'll lead women in a "Quiet Retreat" where we will slow down, take time to listen to God. In late February, I'm speaking at a local church about Sabbath. In March, I'm speaking at two retreats, back to back. One, in Ohio, chose "Rest, Renew, Revitalize" as their theme, and I'm teaching on Sabbath and slowing. The next, in North Dakota, told me their theme is "Rest, Renew, Rejoice." (Yes, startlingly similar themes and even titles). I'm teaching on concepts from my book Breathe: slowing, simplicity and Sabbath.
People are hungry for rest. They know they're "weary and burdened," and are looking for help in finding rest.
One of my favorite authors, Shauna Niequist, recently wrote on her blog about slowing down, making time for rest, prayer and self-care in the coming year. As a speaker and author, I know what she's talking about. She's doing the right thing.
Jesus offers this wonderful proposition: "Are you tired? Worn out? Burned out on religion? Come to me. Get away with me and you'll recover your life. I'll show you how to take a real rest. Walk with me and work with me—watch how I do it. Learn the unforced rhythms of grace." (Matthew 11:28-29)
Which sounds great, right? But how do we do that? What exactly are the steps to the unforced rhythms of grace? I believe it begins with three little words: no, enough, and stop. I'll be posting on each of those words over the next few days.
But meanwhile, tell me. Are you hungry for rest? Are you tired and burned out? How is that impacting your life right now? Share your thoughts in the comments section below.